Garden Beach
Residence
The Garden Beach residence is located near the marina and the town centre, 150 m from the beaches. This private and secure residence will charm you with its location, its tranquility, its modern architecture, its spacious terraces and its shaded gardens.
You have access to the swimming pool and 2 parking placement in the basement. The apartment with terrace has a large bright living room, a double bedroom and a beautiful terrace.
+ Garden Beach
2 room holiday apartment
Unforgettable holidays
This beautiful air-conditioned apartment has a bedroom, a living room, a fully equipped kitchen, a dressing room and a bathroom with a shower and a heated towel rail. Towels and bed linen are provided.
+ apartment
The art of living
A unique natural and cultural heritage
You will enjoy a good meal based on local products or sweet treats. Enjoy a good drink, lulled by the gentle warmth of summer evenings or the sound of the waves.
Learn to take your time and enjoy the present moment... Carpe diem.
Enjoy our way of life
Activities
Sporting or cultural?
Saint-Cyr-sur-Mer is a seaside resort on the Côte d'Azur known for its fine sandy beaches and its small traditional port. Saint-Cyr enjoys exceptional sunshine with more than 2,800 hours of sunshine per year.
You can rent a boat in the nearby port. Visit the 18-hole golf course a few minutes away, swim, dive or relax...
Enjoy the activities
Villa Rosalie
Bed & Breakfast in Provence
A little further inland, discover the city of Aix-en-Provence, city of water and city of art. We offer you in Ventabren, in a charming Provençal village, the Villa Rosalie with four guest rooms, a heated outdoor swimming pool, a shaded garden and sunny terraces.
Visit us
Contact
GARDEN BEACH 147 Allée Henri Cabannes / 11 allée Docteur Seillon | 83270 Saint-Cyr-sur-Mer
Contact : Agnes Schepmans-Ebbinghaus
Adresse : 260 Chemin de la Bertranne | F13122 Ventabren
Tel : +33 6 77 24 44 10
Email : agnes.schepmans@gmx.net
+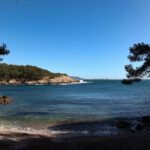 A relaxing stay with our dog The apartment is very nice, is not far from the beach (about 200 meters) and is very quiet (we were in the area in…
Felix - Germany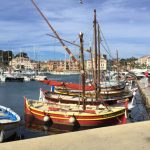 Fantastic! Beautiful new and quiet apartment. Fully furnished, nice shower and a good bed. Beach, port, restaurants, shops and pleasant boulevard within walking distance.
Renate - Pays-Bas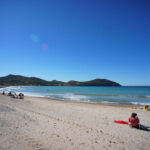 Fabulous The location 200 m from the beach. Shops and restaurants. While being quiet in the dead end.
Nelson - France